Rage.Fan is a fan-first, on-chain fantasy sports and uNFT (utility NFT) platform which has been developed using blockchain technology, where sports fans can utilize their skills, knowledge, and awareness to earn rewards, which makes fans closer and more empathetic to the sports that they love and follow on a daily basis.
Rage.Fan is India's biggest Sports Game with a rapidly growing user base of more than 2 crore sports fans. In March 2021, the platform raised funds of $1.6 million USD via a private fundraising round from Genesis Block Ventures (GBV) Capital, X21 Digital, Chronos Ventures, Magnus Capital, Moonrock Capital, AU21 Capital, Spark Digital, Moonwhale Ventures and Momentum 6.
Rage.Fan aims to create a permission-less, decentralized, and transparent gaming experience for all sports fans and simultaneously evade the inherent inefficiencies pertaining to traditional centralized applications.
Decentralization and transparency are the core values that Rage.fan abides by, along with the fantasy sports on the platform. Users govern the community and are assigned with voting powers via the platform's native powerhouse and utility token '$RAGE'. In addition, users can participate in numerous innovative staking and mining programs, and earn greater rewards along with the profits generated in the game.
Core Elements
Rage.Fan comprises of three core elements:
Fantasy Sports:

It is the fastest growing gaming genre as the players and teams are placed in scenarios of real life sports people and their actual performance data.

NFTs:

This element features a concept known as "NFT Stake-and-Mint", which is a gamified staking solution, where the staking rewards are based on the outcomes of real-world sporting events.

Scramble:

It is the first ever Augmented Reality (AR) based token and digital asset engagement app. Rage.Fan's Scramble has combined blockchain with AR, to bring about a unique as well as engaging coin capture experience, instead of the traditional airdrops.
What does Rage.Fan aim to do?
Currently, the online sports industry is filled with false promises of making people rich overnight, this is not a bad idea, but it definitely is one  when there is a huge gap, in terms of transparency and user benefits. Rage.fan seeks to fill this gap.
The problems that they are tackling in the online games platform involve:
Currently there is a lack of opaque transactions, processing as well as settlements in terms of calculator of the points. This model is labelled as "house-driven" and hence, lacks transparency and visibility.

The fee structure for fantasy sports platforms is relatively high and serves as a barrier for entry level, sports enthusiasts and often eat into the user's earned rewards.

Fans are not allowed to voice out their issues related to the platform's ecosystem.
Now, this is where Rage.Fan comes to the rescue and addresses these issues:
Each market on the platform is created by automated market algorithms and all the transactions are processed on-chain for complete transparency.

Rage.fan offers a vast array of choices for users to choose from.

Features such as early exit and positions trading facilitate the minimization of losses and increase positions for others.

Rage.fan is powered and developed on the Ethereum network, and thus, it is a decentralized, open source platform  that ensures fair transactions.
How does Rage.Fan work?
Users get to choose their preferred sport from a list consisting of cricket, football, volleyball, kabaddi, basketball, hockey amongst others.

Create a competent team using your strategies, skills and knowledge that you have gained over time of your favourite sport. Remember, better the team, greater are the chances at winning the game.

Choose from and join the active contests and quizzes for obtaining bonus points.

Compete with other players that belong to different levels and win rewards in the form of game tokens. Rage on!
The $RAGE Token
RAGE is a native, dual utility token that adheres to the ERC-20 standards used within the Rage.Fan ecosystem and serves as a Governance Token as well as a Game Token.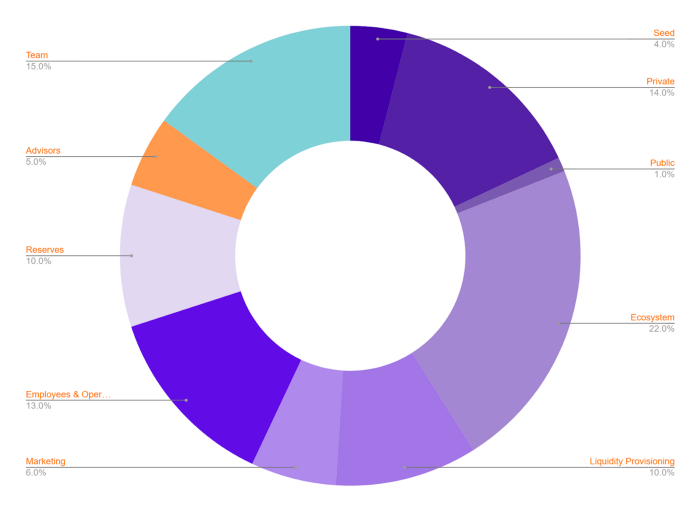 All RAGE holders are provided with governance rights by default, to propose and vote on issues and changes that the platform faces. As a utility token, $RAGE is utilized for staking, game mining by earning higher rewards for playing more, referral mining by referring others, augmented reality (AR) token mining, social media mining by promoting Rage fans and Virtual mining by participating in virtual games.
The total and maximum supply for RAGE is 400 million tokens. At the time of writing this article, 14% (56,719,937.58 RAGE) of this total supply was in circulation
So far, the $RAGE tokens have undergone a seed sale, a private sale and a public sale.
Where is Rage.Fan headed?
Rage.Fan is aiming to revolutionize the crypto space by building the world's first sports, the Oracle engine. Besides this, the fantasy sports platform will also be the first ever launcher of uNFTs (Utility NFTs), in the form of Action Cards and the world's first GeoNFTs platform that will be tagged to viewership, ownership, and access to specific locations.
With prior extensive systems and business management experience, and expertise, the team behind Rage.Fan aims to unleash significant value by transforming a traditional centralized business model into a decentralized one through Rage.
To purchase $RAGE tokens, head over to Bitbns and Rage on!
Find out more about Rage.Fan: